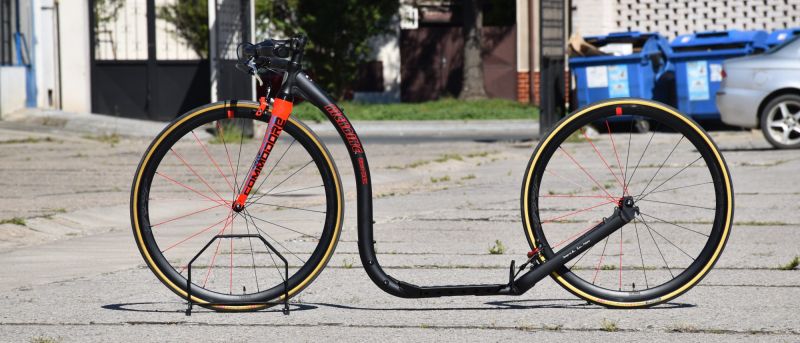 Annual Commodore
We're celebrating. Actually, we're building. Footbikes. And we're numbering them, too. By eye, right. And so you go top ten, twenty, fifty. There's a hundred. And then the second one. So we're celebrating.
What does that number actually mean? Sometimes there's more than one scooter behind one number, like a family indulging in authentic machines. Initially, the Mark I footbikes are counted, but since the introduction of the premium Mark I to the range, they are no longer counted. There are variations of Airs, Renegades, Hellcats, Dundees and the latest Stringrays. Again, we no longer count them in our typed (eshop) variant - they only get a number if they do something different to inspire others. And so technical and design gems are created using aibrush and high-end parts.
So it wanted something different for the two hundred. Completely. The Commodore was born, a footbike for show, for cool, for fun. Fratelli tall aluminium wheels, DT SWISS coloured dropped spokes, Challenge Strada 27mm tubeless tyres, TRP braking system and Ritchey Kyote condor span handlebars. All on a Kickbike RaceMAX 28 aluminium frame and Ridley full carbon tapered fork.
Unique offer here: https://eshop.kickpoint.eu/kickbike-commodore/